Calais Action is a grassroots charity that works tirelessly to support refugees and displaced persons across Europe.
We raise awareness of the facts of the humanitarian crisis and campaign for the rights of refugees, asylum seekers and migrants to be upheld.
​
In August 2015, founder Libby Freeman first visited the Jungle in Calais. Upon her return she felt more needed to be done to combat the policy-driven humanitarian crisis, and so Calais Action was founded. Over 8,000 square feet of aid was collected nationally by citizen volunteers, processed in a London warehouse and sent to Calais, Dunkirk, Athens and the Greek Islands until the Jungle's demolition in November 2016. Our aid team now finances projects and volunteers working on the ground in Northern France and Greece.
Our advocacy team works with MPs and Lords in Parliament, including Lord Roger Roberts, founder of Action for Humanity, to establish safe and legal routes to asylum. We are also part of the Refugee Council working group on refugees, campaign with Safe Passage on the Dubs Amendment, and have spoken from a grassroots perspective at public and humanitarian sector conferences, including the UNHCR in Geneva.
Calais Action has received extensive support from renowned international media sources including The Guardian, TIME, ITV News, Grazia Magazine, Marie Claire, BBC World News, CBC, This Morning, BBC2, London Live , The One Show, Al Jazeera.
​
CALAIS ACTION is a direct-giving refugee aid & advocacy group, registered charity number 1174650.
Email us at action@calaisaction.com
FIND OUT HOW YOU CAN HELP OUR CALAIS ACTION PROJECTS BELOW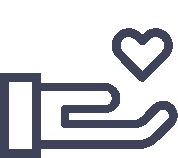 FUNDRAISING
​
Fancy hosting a fundraiser in support of one of our projects? You can pledge proceeds to our core funding or support a variety of our existing projects above. We are always happy to attend with flyers and buckets or one of our team can attend as a speaker. Please email us from the link below!​
To make a cash donation please click on the link and don't forget to claim gift aid!​
BUSINESS/COMPANY DONATIONS​
Triodos Bank, Acc name: Calais Action, Acc no: 21210322, Sort Code: 16-58-10, IBAN: GB50RBOS16581021210322
* Please don't forget to include our name and your reference!​